Vous êtes les bienvenus ici, le site a déménagé depuis peu donc il y a pas mal de choses en révision
Pour toutes demande particulière (commandes ou autre) n'hésitez pas à envoyer un message ici : gioiaalb@hotmail.com
Et bien sur vous êtes les bienvenues pour vous inscrire à ma newsletter en bas  :-)
Merci !
Gioia 
You are welcome here, the site has moved recently so there are a lot of things under revision
For any particular request (custom orders or others) do not hesitate to send a message here: gioiaalb@hotmail.com
You're of course welcome to join the newsletter below :-)
Thank you !
Gioia
Benvenuti qui, il sito ha traslocato recentemente quindi al momento i lavori sono in corso sulle diverse pagine
Per qualsiasi domanda (quadri personalizzati e altro) potete scrivermi qui : gioiaalb@hotmail.com
Naturalmente siete benvenuti anche i iscrivervi alla newsletter sotto :-)
Grazie!
Gioia
Newsletter :
Send a message:
Accepted Payment Methods
- PayPal
Shipping & Delivery
Price does not include shipping. Please ask for a quotation for an accurate shipping estimate
Create a link to this page
To set a link to our site, you can use the following code:
Follow Gioia Albano!
Other links from the web

My Artmajeur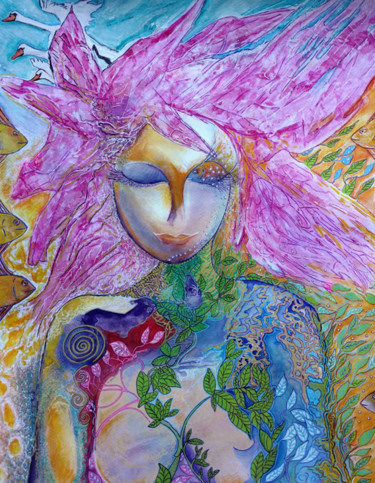 Gioia Albano Artist Official Website
Website Management
Website maintained by : Artmajeur.com - Website for artists
Address : Artmajeur, 6 plan Chabrol, 34830 Clapiers, FRANCE
Tel : +33 (0)95 095 9966


For questions and comments about the website, please contact us at the following address: support@artmajeur.com
Last modification date : April 19, 2019